Chief technology officer (CTO) as a Service
Chief technology officer as a Service helps to solve complex tech problems, from evaluating the project and technology stack to overseeing the full product development process and ensuring a successful launch.
How can a CTO as a service benefit your company?
CTO as a service was created for startups and early-stage companies that often miss the resource of a CTO. We came up with a service that will fill the gap for these companies by allowing them to outsource this vital resource. This service is provided by CTOs who are experienced in building technology solutions for startups and have extensive experience in this field. By outsourcing your technology aspect, you can focus on growing your business. Our CTOs are experienced software engineers who have held senior management positions or acted as team leads in the past.
CTO Role
The CTO role presumes that they are well-versed in all aspects of technology, including architecture, design, development, testing, and deployment. CTO roles include a variety of responsibilities such as platform selection and technical design, MVP development and product design, DevOps issues, team growth management, cybersecurity, and quality assurance.
What is a Virtual CTO
Virtual CTO is just a different name for the same concept, it's a service that allows you to hire a chief technology officer on an as-needed basis. Virtual CTO service has become increasingly popular in recent years, as remote work has become more common and companies have been able to hire CTOs from other locations around the world for projects they need help with.
Here are the top reasons to hire a Virtual CTO
Fast engagement
CTO can be immediately engaged on a project, which means you don't have to waste time looking for or selecting a CTO or technical co-founder.
Strategy
CTOs are tech executives that understand your business requirements and know the issues you're struggling with. Responsibilities include creating cost-efficient, scalable software that satisfies customer needs and can be easily modified in the future.
Estimates
The role of the CTO here is to research and estimate various approaches and scenarios, take into account different implementation strategies, and build a solution that is fit for purpose, easy to support and scale, and delivers the value of the project in the most efficient way.
Architecture consulting
As part of the CTO as a Service we help our clients avoid future scalability problems by performing data analysis and suggesting the best data architecture and database design
Technology stack
When picking the best tech stack, it's essential to consider many aspects. Not only will it be vital to recognize platforms, frameworks, and APIs, but it'll be crucial to take into account a variety of other factors that affect scalability, security, and long-term support.
Dev team leadership
Project management
Resolve technology-driven challenges
Improve the delivery process
Handle any scalability and performance challenges
Deployment, CI / CD
Quality assurance and control
CTO in a startup
In today's startup culture, the CTO and startup are inseparable; they are two sides of the same coin. A CTO in a startup is responsible for many aspects of the company, including product design, technical viability, and assessment of technical requirements. A good CTO will have product design experience, as well as a deep understanding of technology and its applications. He or she will also be responsible for building the technological foundation for the business, making sure it can support ever-changing requirements, and selecting the first team. All these points are extremely important since they will often determine whether or not an early-stage company will succeed.
Here are the top reasons why startups should engage a CTO from the early days:

Technical viability
A CTO (chief technology officer) is often responsible for providing a quick validation of the technical viability of the product. Innovative products often require non-trivial approaches to technology and finding the right recipe of tech, architecture, and approach is a difficult task, especially when you are on a budget, and you can't make costly mistakes.
The technical viability aspect of our offering is centered around ensuring that our clients have a solid technological foundation upon which to build their products. This includes evaluating the feasibility of their ideas, selecting the most appropriate technologies and platforms, and developing a detailed technical strategy that aligns with their business objectives.

Versatile knowledge
Our team has worked on multiple projects in numerous industries, giving us a versatile background in the latest technology and best practices. A good CTO will have knowledge of both tech and product design, as well as experience solving complex business issues and strong people management skills. They'll also be resourceful when it comes to supplying solutions within an ever-changing environment.

Extensive expertise
When startups use CTO as a service for startups, each member of the team can contribute his or her own skills and experience to the shared role of CTO. Each member brings a different perspective, including experience from different types of projects and products, and different tech and team organization models.

Effective management
This role will enable you to help your clients bring their innovative and scalable software products to life, no matter how complex or expansive the requirements may be. This will require not only technical skills but also a solid understanding of project management and effective processes for project execution and delivery.
How CTO consulting works
Before hiring a CTO consultant, you should understand how CTO consulting works. It's best to engage a CTO early in your project - whether it's an in-house resource or if you decide to outsource a CTO role.
A CTO will play different roles depending on the phase of the project, so first determine where you are with your project. Then choose an engagement model that suits you best; it will determine how much time you need him/her, how quickly, and how often you can engage them. Lastly, establish processes, areas of responsibility, and communication between you and your consultant so that everyone knows what is expected of them and when they should expect something from others.
1. As we assess a new project, we determine the project phase in order to provide the most effective ways to engage the CTO which would be relevant to your project stage:
At the idea stage - Validating the technical viability of a product
At the validation stage - Providing a high-level technical solution to a problem. Researching available technology for idea implementation
At the project documentation stage - Doing architecture design, determining the team composition, and choosing a technology stack
At the development stage - Assembling and managing the development team. Building execution strategy. Providing quality control
At the post-launch stage - Collecting and analyzing user feedback. Planning future releases based on market response.
2. We determine the model that fits you best:
An ad-hoc engagement where the CTO is used when needed
A dedicated resource with a set monthly availability
Hybrid models will allow receiving all of the benefits of a CTO in a cost-efficient way
3. Establishing the processes, communication, and deliverables:
The processes and areas of responsibility
Communication approach and regularity of meetings
Accountability and reporting formats
Clients about us
'We contracted Visual Craft to build a software management portal for our new flagship printer. Not only have they done a very workmanlike job in building this complex application, but almost more importantly, they critically evaluated some of our design decisions and offered counterproposals and feedback that resulted in a better product for both us to build on and our customers to use.'
Everyone at Visual Craft is a pleasure to work with. Project managers, programmers and developers are detail and customer oriented, and provide outstanding services. I highly recommend using Visual Craft for all your IT needs.
Visual Craft worked with me to complete my project for Sonant Telecommunications. I am impressed with their communication, ability to understand the task and knowledge. Andrey was excellent to deal with and easy to communicate with. A++++ First Rate - I plan on using them again and again.
Visual Craft did a great job! Excellent language skills and communication, changes and progress to the site are done quickly. They are also great with design, my new site looks great. Highly recommended!
'Visual Craft worked in a powerful and efficient way. They provided me with perfect results in a very short time. All their modifications worked perfectly and they are very proactive in adding functionalities that I didn''t think in my requirements. Visual Craft is a top-notch business partner.'
The best provider we have ever hired. Responsive, respectful, hard working, quality work, fair price, everything is great. Hope to work with them for a long time to come!
'I am so impressed by Andrey and his team at Visual-Craft. Their attention to detail in the planning stages helped me focus by overall business idea, and they''ve been nothing but patient with any changes i''ve wanted to make along the way. I can''t recommend them enough and will certainly be calling on them again to complete phase 2 of my project.'
My name is Fred Sabernick, Engineering Manager at Videojet Technologies. My Visual Craft team has developed a cloud-based software management and delivery system website for our latest industrial printer products. The site experience is customized based on the type of user including customers, distributors, and internal company personnel.
Visual Craft is a pleasure to work with! Their attention to detail, the speed of implementation and problem-solving abilities are impressive. Their dedication to providing support makes them trustworthy and truly valuable technical partners.
The staff at Visual Craft is versatile, nimble, creative, smart and forward thinking, which is everything we needed to develop a unique social platform and websites such as Buzzigo Social and CenterStaging. We strongly recommend them and know that you will be satisfied with their work and how easy they are to work with.
Andrey and the entire Visual Craft team are fantastic to work with. We've worked with them on numerous and sometimes complex projects over the years, and have always been very happy with the results. Excellent communication and attention to detail.
I entrusted the team with the construction of a complex eCommerce site as part of an 18-month project for Les Échos group. The team has invested heavily in understanding customer issues and took care to offer technical solutions to complex subjects. Their availability, attentiveness, and above all the reactivity made them an effective partner in the success of the project.
I have worked with the team for several years at Les Echos (French newspaper, owned by LVMH group), and it was a great experience. Our cooperation through the years has evolved in a great way, leading us to build altogether significant projects. I strongly recommend Visual Craft as a web development team. It's a reliable company with which I would readily work again.

French daily newspaper covering international and national news, part of LVMH group

LA's premier backline facility, servicing Grammy and Academy Awards
World leader in marking equipment, a part of Danaher Corp, a Fortune 500 company

Connects, integrates, and automates your existing content with video

ATTOM Data Solutions is a market-leading provider of real estate and property data for over 155 million properties in the U.S.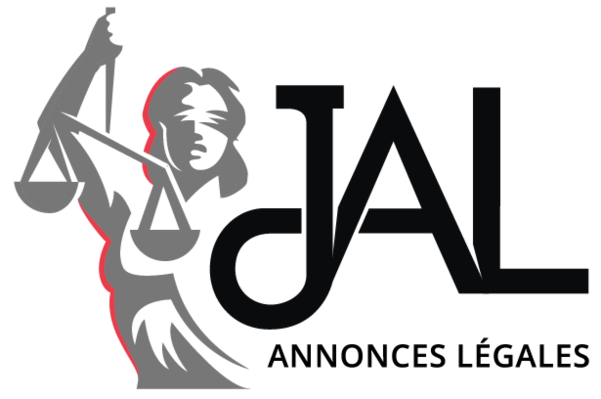 Publish your legal notices in most newspapers in France

Home Junction provides real estate & property data for agents, brokers & enterprise
One of the leading French financial daily newspapers, part of LVMH group
Start growing your business with usSend us a message
Book an online meeting
The online meeting will help you to quickly establish a plan of action and identify the resources needed to accomplish your project.
Book a meeting