You may have heard of why SEO is important for business especially as it has to do with the subject of digital marketing.
However, it is only fair that before we rush into conclusion that this popular notion applies to you, there is a need to really understand what local business SEO is all about as well as its relevant application in today's society and business settings.
This article will attempt to simplify the information for your consumption with a view to giving you a clear view of what exactly makes local SEO as an important component of marketing online. Also, it should assist you to understand just how you can grow your business venture.
What exactly is the idea behind local SEO?
Local SEO simply helps in promoting your business venture's visibility as far as location-based searches are concerned. It is simply a variant of your normal run-of-the-mill Search engine Optimization. With it, you can be sure that your business venture is located by people searching based on that locality on the internet.
These include searches with certain geo qualifiers, such as city, state, zip code, etc., and 'near me' searches, where Google picks up the geo-location of the person and provides search results from that area.
What makes it so important?
If you are the owner of a local business that provides certain essential services within an area, Local SEO packages are quite important for you.
A study carried out by Forbes indicates that about 95% of users of Smartphones have made use of their phones at one point or the other to carry out local searches, of this number, about 61% of them actually called the business while 59% paid them a visit.
A research carried out by SearchEngineWatch discovered that about seventy percent of users of mobile devices usually click to make a call to a business directly from search results from Google using their mobile devices.
What these statistics tell you is that leads gotten via location-based searches are a big avenue for would-be customers. Also, everything points to the fact that those numbers do not look like falling anytime soon. What's more? Owing to the fact that these leads are coming from individuals who are searching specifically for services or products which your enterprise offers, it is quite safe to suggest that they are qualified leads which should give you a high rate of conversion.
Placing your business on Google's Local 3-pack
Furthermore, local search engine optimization can be quite useful in getting your business visibility in Google's local 3-pack. This pack has the reputation of being one of the most sought after spots as far as search engine results are concerned. The big question that may be on your mind right now would be; what is local 3-pack?
It would interest you to note that at the initial stage, Google's SERP used to respond to local searches by simply displaying half a dozen of the more popular businesses. These businesses usually have some semblance to what you are searching for in a snippet form. This was tagged the local 7-pack, and it came with the phone numbers, addresses as well as direction links of the businesses.
However, as the trends of browsing changed to become a dominated ground by smartphones, Google lowered its 7-pack to have just 3 results for a better experience by users. As you may have figured out, it's now named the local 3-pack, and here is the reason why a spot in it is coveted:
Based on a Moz study report, it was found out that about 44% of individuals who carried out local searches checked out a local 3-pack listing. However, just 8% of them opted to load more local results. This further proves that the majority of individuals searching for local listings tend to find what they want while on the local 3-pack options made available.
Therefore, obtaining the spot in the search results could play a big role in pushing traffic and possible patronage for you. This is why local SEO is so important for your business.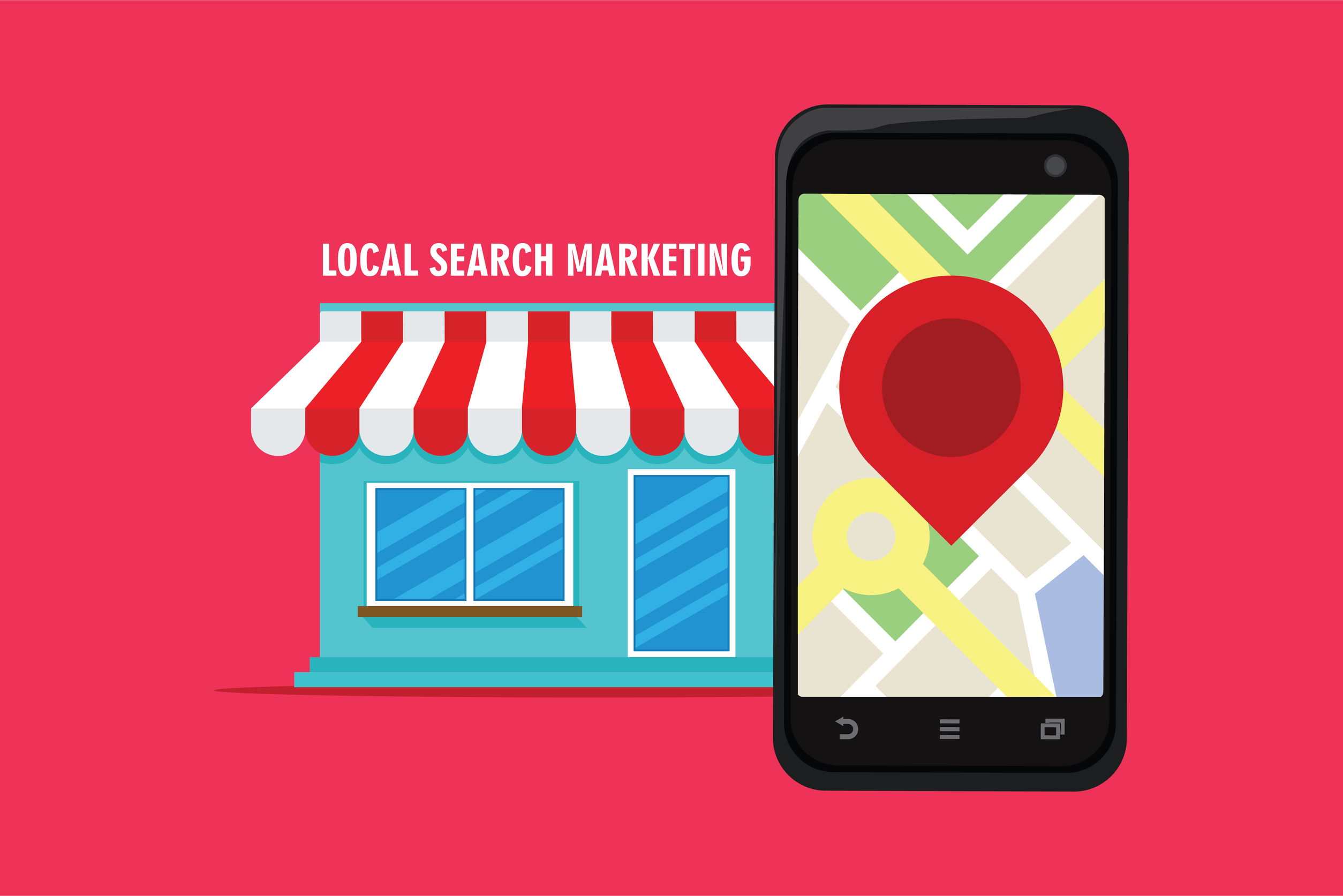 Basics of Local SEO
Since you now know what local SEO is all about, let's take a look at what can be done to improve the local SEO of your business.
The first thing you need to know is that SEO is primarily for searches that are location based. What this simply implies is that you need a physical location or address for your business to appear on local search results. If your address is not on Google My Business and the other directories online, it means that it won't come up when a client searches "near me"
The second thing you need to make sure of is that your business' name, address and phone number (NAP) are the same across all the directories you are on. If Google notices any form of discrepancies, they would avoid listing your business in the local 3-pack.
One other way you can improve upon the local SEO of your business is via citations. A citation simply means a situation where a third party website gets your business listed as a reference point. This may contain the name of your business, as well as contact and location information. It does not usually need a backlink to the website of your business.
A good instance of a citation is a health blog listing your gym as an excellent to cut some weight off. This basically informs Google that your outlet is quite trustworthy and it is bound to improve your chances of being on the local 3pack.
How exactly does local business SEO have an impact on your enterprise?
Local SEO optimization can indeed be quite rewarding if you are the owner of a small business. here are a few rewards of making use of local SEO packages:
Local SEO can assist potential patrons to find your business. A number of local searches come from non-locals who are looking for a business just like yours. Making use of Local SEO in the right way should help your business capture the audience.
Furthermore, what local SEO does is to give potential customers the info they require at the time they require it. For instance, if your outlet is pet-friendly or has free WiFi, putting this information as a part of your local SEO will go a long way in drawing customers who are searching for such.
In the event that your business doesn't have a website of it's own, local search engine optimization assists your business to be visible in local searches while also helping to increase traffic via online leads.
As indicated earlier in this article, about sixty-one percent of individuals who carried out local searches usually end up calling up the business. local SEO helps to give the clients the power to take such actions and this gives you the opportunity to convert the lead.
Furthermore, local SEO assists you in pushing people's decisions in your favor. The more information they possess about your business, the higher the tendency of them trusting you. This is a platform for building a beneficial relationship with your customer.
Local SEO helps drive people's decisions in favor of their business. The more data they have about your business, the more trustworthy you are in their eyes. This lays a strong foundation upon which you can build a mutually beneficial customer relationship.
Having discovered why local SEO is important for your business, you should be able to manage its online presence better while building your clientele base. Engaging an SEO company for your team would certainly help improve your organic search engine rankings over your competitors.
FAQ
What is local SEO and why is it important to businesses?
Local SEO helps your business stand out in the online world, even if you do not have a website, and drives more traffic to your premises through online leads. These leads are from people who are specifically searching for products or services that your business offers, and as such they are likely to give you a high conversion rate.
What are the benefits of local search algorithms?
For a large number of problems, local search methods are found to be the best performing algorithms. The reason is that they examine an enormous number of possible solutions in short computation time. Local search methods are often more easily adapted to variants of problems than other algorithms.
How local search algorithms can be applied to get optimal solutions to problems?
For problems involving both hard and soft constraints, it can be useful to allow an algorithm to violate hard constraints as it approaches a solution. This is done by making the cost of violating a hard constraint some large but finite value.
Table of contents:
Want to estimate your app idea?