One of the main factors that hinder the rapid start of the project is the lack of understanding of what its budget will be. Below we offer you to deal with a particular case – calculating the budget for a minimum viable product (MVP).
Why Does the Cost of MVP Vary from Project to Project?
Each of us understands that the MVP prices may vary depending on the business niche for which it is created, the complexity of the functionality, the size of the team, and other aspects that a specific project may require. However, our article will be able to bring you closer to understanding the MVP pricing before contacting the developers. So let's go.
5 Factors That Affect MVP Cost
Even those who have never taken responsibility for launching minimum viable products before understand that their cost can be different, and it's affected by not only the rates of specific project executors. Let's find out what factors have a significant impact on the MVP price.
Stage of MVP development (prototype, MVP, or the 1st version)
Formally, in the context of the development of an MVP, you may be puzzled by the question: "How much does it cost?" when working on a prototype, improving this prototype to an MVP, and optimizing the MVP to a full-fledged first version of your product.
In particular, a prototype is usually created for the presentation of the project to stakeholders and initial testing in focus groups. That is why its budget rarely exceeds several hundred US dollars.
As for the MVP, which should include functionality that helps the target audience solve their specific problems and at the same time already have an attractive design, its budget will start from ten thousand US dollars.
And finally, the cost of the first full-fledged version of the product will start from several tens of thousands of dollars, as it will require careful design and the addition of secondary features to the existing solution. Usually, this result is achieved iteratively.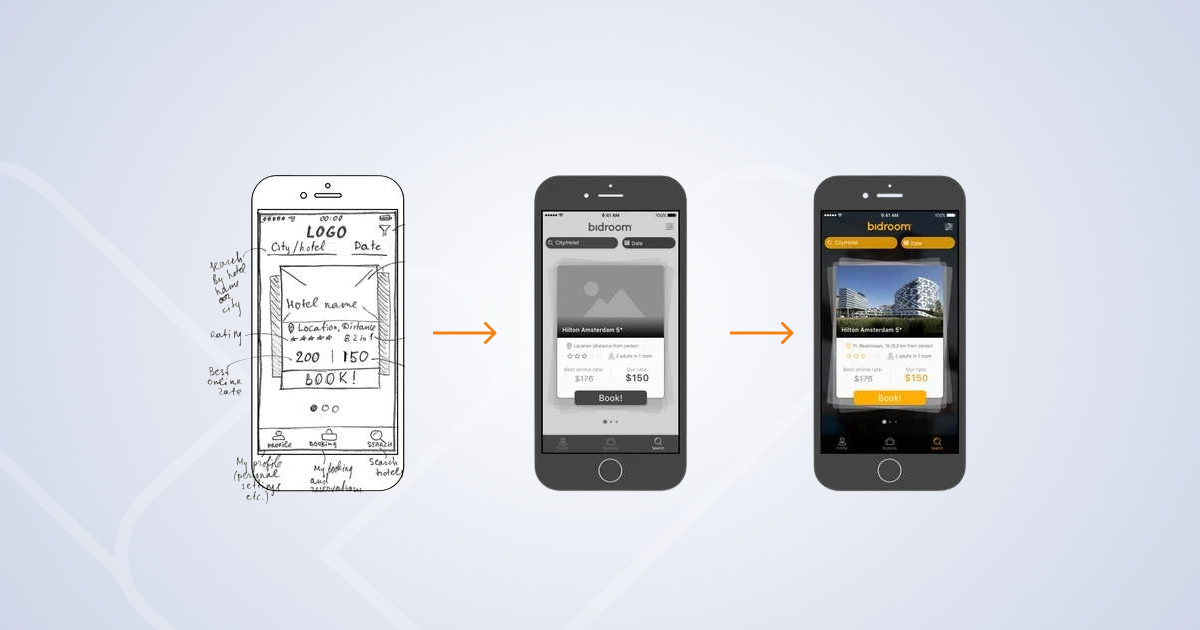 Size of the development team
Also, when you answer the question: "How much is MVP?", you should understand your development team's size. In general, it directly depends on the urgency of your project, its complexity, as well as the need to comply with certain standards specific to a particular business industry. For example, small projects usually require one or two front-end and back-end developers, one QA and testing specialist, and one project manager. For non-trivial solutions, you may also need the help of a product designer. All this affects the final MVP cost.
Tech stack
The more extensive the set of technologies and tools needed to create your project and the more integrations with third-party solutions your team has to perform, the more MVP costs will be.
Number and complexity of features
Also, before starting work on a project, you have to carefully analyze which particular set of features and technologies needed for their implementation will be sufficient to create a Minimum Viable Prototype. The shorter this list is, the less money you will spend at the stages when it is not yet clear whether your project will be approved by the target audience or not.
Post-release costs
And, of course, do not forget to take into account the costs associated with paying for server capacities, as well as technical support services and launching updates. Sometimes these expenses already in the first year after the release of the MVP constitute a significant part of its initial budget (about a third or even more).

Don't know where to start?
We will advise you on the best way to realize your idea, leveraging our expertise
5 Tips to Save Your MVP's Budget
Now you know the answer to the question: "How much does MVP cost?" Therefore, let's find out how you can save on MVP development.
Build a long-term business plan
When your business plan is only for a short period of time and ends with the launch of an MVP, there will always be an unexpected expense after that launch has taken place. Therefore, you should have a detailed scenario for the further development of your project so that you can not interrupt its life cycle after the first trial release.
Consider cross-platform development
If your project plans to scale to new platforms in the future, it makes sense to create the first viable version of it cross-platform. Therefore, you will spend more money on developing the MVP, but, at the same time, significantly save on its further modernization.
Implement CI/CD practices
Implementing CI/CD practices (constant integration and continuous deployment) at the early stages of the development of your MVP will help you speed up the launch of test versions of your project and optimize them faster. As a result, in the shortest possible time, you will achieve a product version that will be approved and accepted by the majority of its target audience. This, in turn, will have a positive impact on the budget.
Perform testing regularly
Regular testing will also help you to answer the question: "How much does it cost to build a business?" in the context of the possible economy. In particular, thanks to this approach, you can protect your project from hard-to-fix bugs, which elimination at the later stages of the development process (or, even more so, after the product release) can result in high costs.
Delegate development to an outsourcing company
Also, to reduce the MVP app cost, you should consider entrusting all the technical aspects of your project implementation to an outsourcing company. Thus, you can save on development not only due to the lower rates of your contractors (this is typical for those who live in countries with more moderate market rates for software development) but also due to the absence of the need to hire specialists on your own, pay them bonuses and sick leave, as well as equip their job places.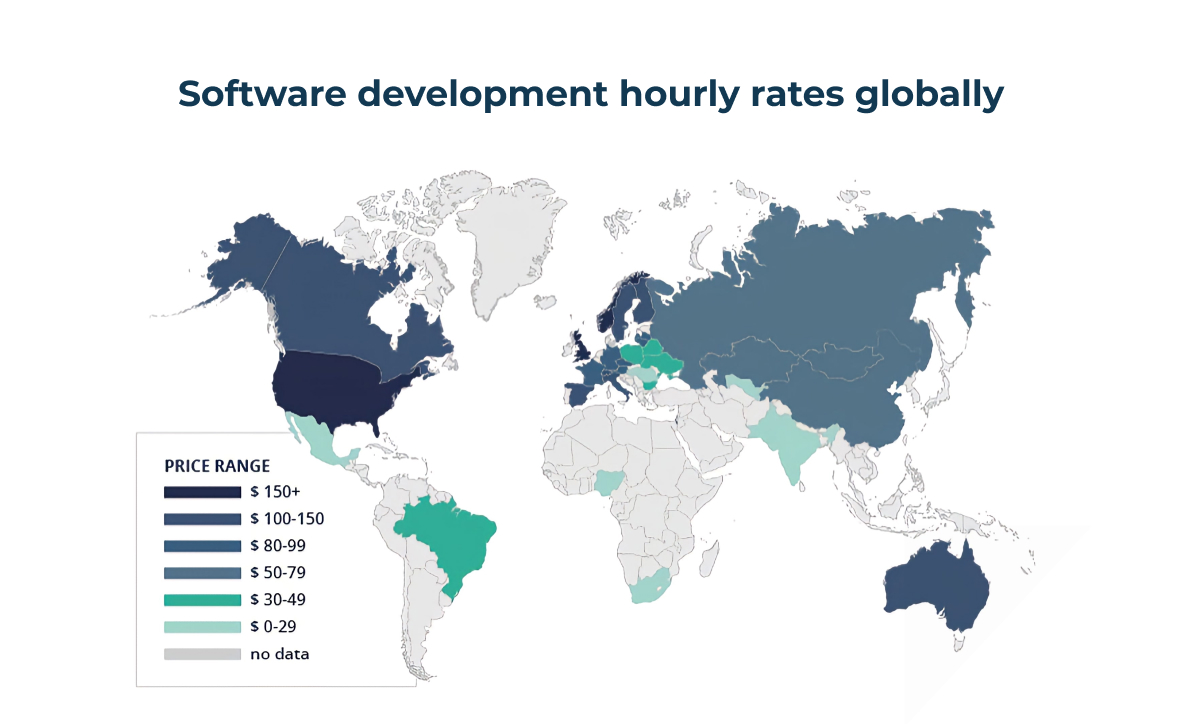 Final Thoughts
Now you have an approximate answer to the question: "How much does it cost to make a product?", so it's a perfect time to start looking for developers who will implement it. Our portfolio contains more than a hundred successfully completed projects. In addition, we have dedicated over 240 hours of consulting to startups. That's why you can choose us as your technology partner without any hesitation. Contact us right now to estimate the budget of your project.
FAQ
Is cost an important consideration in product development?
During the early stages of a product development process, an estimate of a product's life cycle cost is essential to determining its profitability. A reliable cost estimation process will make it more likely that the right decision about whether or not to proceed with development will be made.
What is the main purpose of products costing?
Product costing is intended to determine the cost of a unit of production (or of a service delivered) by study of every resource used in its creation.
How do costs influence the profitability of a business?
Reducing costs increases profitability, but only if sales prices and number of sales remain constant. If cost reductions result in a lowering of quality, then the company may be forced to reduce prices to maintain the same level of sales.
Table of contents:
Want to estimate your app idea?